CORPORATE OVERVIEW
Defining Rodman
Integrity:
Defined as moral soundness or freedom from corrupting influence or motive. At Rodman, it is defined as a key part of our work everyday. We work to bring you success in achieving your real estate goal, but equally, we work so that at the completion of the transaction we are the firm that you would refer to your colleagues.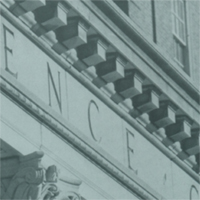 Information:
The Rodman Report is the area's leading study of the business of the sector and the developing trends of the future. The report tracks critical real estate indicators and reports a range of critical data points. In 2004, Providence Business News sited the report in its evaluation of market conditions. The report is issued annually and is the major resource guide for the marketplace.
Knowledge:
Knowledge, talent, and years of experience enables Rodman to be Southern New England's leading real estate firm with current market data. We have the ability to identify trends and demonstrate successes in complex real estate problems.
The core Rodman approach is management – management of the process on behalf of their clients. From financing, appraisal, zoning and environmental regulation, Rodman successfully directs timely solutions to these costly obstacles.
Rodman works closely with governmental and local agencies such as economic Development Corporation and professional organizations.