OFFICE PROPERTIES
Office for Sale | Office for Lease
Fast becoming the region's most successful office property brokers, Rodman Real Estate has led more than 50 office property transactions in the past three years, including: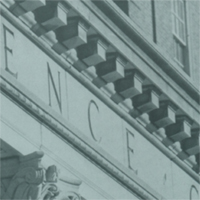 50 Clifford Street, Providence, RI
32 Custom House Street, Providence, RI
199 North Main Street, Providence, RI
146 Westminster Street, Providence, RI
Jefferson Office Park, Warwick, RI
303 Jefferson Boulevard, Warwick
1100 Reservoir Avenue, Cranston
41 Sharpe Drive, Cranston
Led by Neil Amper, Tom Sweeney, and Constance Jaquith the Office Properties practice has helped to find solutions for many of the region's most prominent companies.
Success Examples Include:
When the owner of one of Providence's most distinct signature properties wanted to sell his building, Rodman Real Estate designed a custom marketing program that communicated the unique aspects of the property – creating greater value.
For the past five years, Rodman Real Estate's Office Property Division has worked with one significant Jefferson Boulevard Property owner in his leasing. The Warwick office property has remained 100% occupied for more than 15 years.
The owner of one of the downtown's most historic building, Rodman worked to realign the ownership structure for sale of the landmark building.

By repositioning one downtown office building, Rodman Real Estate was successful in delivering greater value and a dramatic sale of one of the financial districts' leading property.