RODMAN TEAM
Sheldon Rodman
Sheldon is widely recognized as one of New England's leading commercial realtors. With 30 years of experience, Sheldon has been the driving force behind many of the largest and most complex real estate transactions. Known for his skill in adding value to his client's efforts, Sheldon has helped to find simple development paths for multi-tiered development projects.
Sheldon has been repeatedly recognized for his leadership in the industry. Most recently, in April, 2004, he was selected by the New England Journal of Realtors as Realtor of the Month.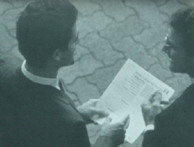 As a leader in the community, Sheldon services on the boards of Brokers License in Rhode Island and Massachusetts as well as the following:
Providence YMCA, Intown Board
YMCA Tower Project
Renovate and Provide Housing for Low Income Residents
YMCA Business Men's Club "Man of the Year Award"
Community College of Rhode Island Scholarship Fundraising Board
Davinci Center Fundraising to Provide for Elderly Needs
National Association of Realtor's
Providence Board of Realtors
Society of Industrial and Office Realtors
Providence Chamber of Commerce
North Rhode Island Chamber of Commerce
Board Member of Providence Zoning Code Commission
Expert Witness Testimony in Rhode Island Superior and Probate Courts
Expert Witness Testimony in Most Rhode Island Cities for Zoning Board
---
Fred Petrarca
Fred has more than twenty years of real estate experience. He has a depth of experience in the sale and leasing of office buildings, exchanges and land. He was born and raised in Cranston, RI and has lived in greater Los Angeles. He received his CCIM designation in 1993, and in addition to RI has represented clients in transactions in California, Nevada, Arizona and Colorado.
He is a detail oriented professional with a commitment to integrity and value added service.